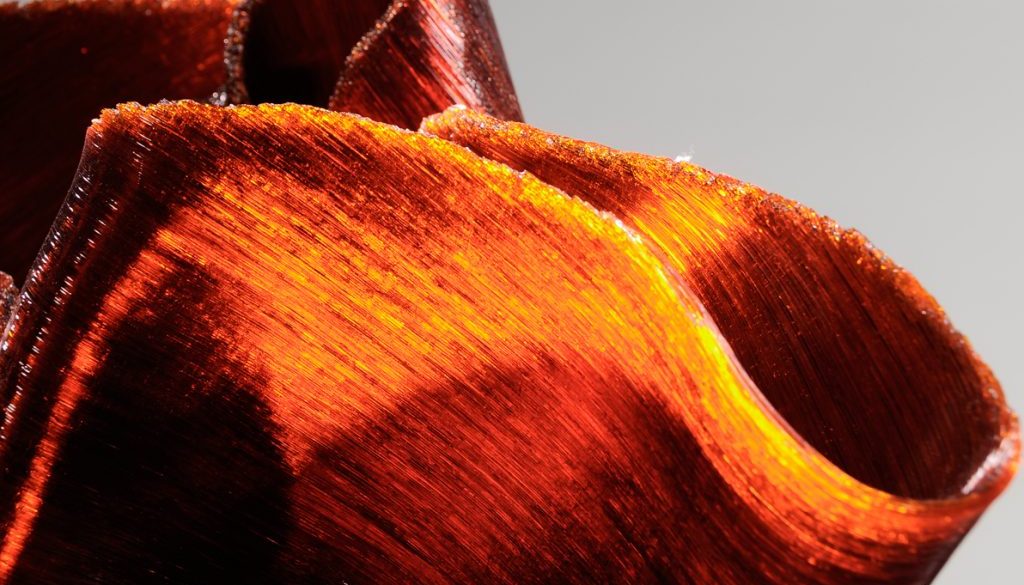 ASHEVILLE, NORTH CAROLINA – APRIL, 2016
Over 150 lots of Contemporary and Modern Fine Art, sculptures, and more sold at Brunk Auctions on Thursday, April 7th. The objects offered were part of a Southern Corporate Collection before they were sold by the Asheville-based auction house. Many of the artists whose works were represented in the auction are living, and are active and heavily exhibited across the globe. More than 99% of lots sold, with several exceptional results during the night.
The high lot in the auction was an oil on aluminum painting entitled Vulgaris by British artist Jason Martin. Even at the time of the auction, the paint on this work was still in the process of drying. It sold for $56,640 to an internet bidder. Other exceptional results for two-dimensional art include an oil painting entitled Maple Silhouette by German-born artist Wolf Kahn selling for $33,040, and a large-scale Pat Steir oil from 2011 selling to a phone bidder for $29,500.
Three-dimensional works also produced strong prices at Brunk Auctions. Parabolic Verde by Fred Eversley of Los Angeles sold for $20,060, Imbrogliare by Massachusetts-native Toots Zynsky sold for $18,880, and an untitled ceramic work by Japanese artist Jun Kaneko sold for $17,700.
All but one of the 172 lots sold for a total of $481,440. Brunk Auctions will host their next cataloged auction over three days starting on May 12. All prices listed include buyer's premium.